Affordable housing for everyone
Conceptual Cross-Platform 
Application, Vue Native
Willamette Valley,

United States
Solo Product Designer
& Research
In the last two decades, affordable housing in has become less and less accessible to those who need it the most.
The purpose of Hearth® is to ease these barriers to market entry by allowing multiple people and families to co-buy, and co-own, a single property for residential use.
The problem in context: affordable housing
For many families, both in the US and internationally, affordable housing has moved further out of reach due to multiple economic factors, and chiefly driven by a chronic issue of low supply.
"In 2020, 46% of American renters spent 30% or more of their income on housing, including 23% who spent at least 50% of their income this way."
"Renters across the U.S. have seen the average rent rise 18% over the last five years, outpacing inflation."
"Americans expect that rents will increase by 10% this year – that's larger than the expected increase in price for any other commodity, including food (9.2%), college education (9.0%) and gas (8.8%)."
Pew Research Center
https://www.pewresearch.org/fact-tank/2022/03/23/key-facts-about-housing-affordability-in-the-u-s/
Zoning laws are making it worse
Adding fuel to the fire, current zoning laws encumber new builders with excessive restrictions while actively discouraging the creation of new housing.
"The culprit is local governments that are restricting the supply of residential construction with onerous zoning laws and building codes, despite increasing demand for homes."
We can't afford to wait on legislation
Looking at this issue pragmatically: while the market is, has been, and continues to be murky for most aspiring homeowners, we can't assume that any new legislation will be passed to curb this issue.

Local governments have virtually no incentive to relax zoning regulations, so another approach entirely may be required to get people housed, invested in homeownership, while giving them access to equity they otherwise wouldn't have.
A unique approach using
co-ownership
Hearth® proposes a different model to home ownership.
Instead of a single person owning a home, multiple people, even families, can invest in and own a home for residential use.

This lowers the barrier to entry considerably, allowing people to purchase a home which they own and have joint equity in, rather than having to rent or lease their residence indefinitely.
A guided process to 
broaden housing access
The main reason this approach is more widely used is because it can be incredibly difficult to coordinate between owning parties, brokers, and lending institutions that make it possible to finance the purchase.
To that end, Hearth® is designed to guide prospective homeowners through the process while keeping track of important information, and helping them coordinate with their group, and their broker.
Hearth® makes it easy to create groups of the people you're interested in
purchasing a home with, and facilitates coordination between all group members.
Once everyone in your group has confirmed membership, messaging between people is centralized to make it easy to find important conversations.
After your group has been set up, users are able to view available homes on an aggregate MLS, and consult with their broker about potential properties.
Signing pertinent documents
All pertinent documents are shared across the group with the broker and lending institutions as-needed.
Once all paperwork is complete, groups can get their joint mortgage applications reviewed, approved, and their broker can make an offer on the home.
After approval, the Hearth® broker will take over the submission of applications, handling of approvals internally, and communicate any additional requirements to the group.

After the acceptance of an offer on the property, both Hearth®  and the broker will assess a fee, charged to the seller. This helps to ensure continuous operation without adding more overhead for the buyers.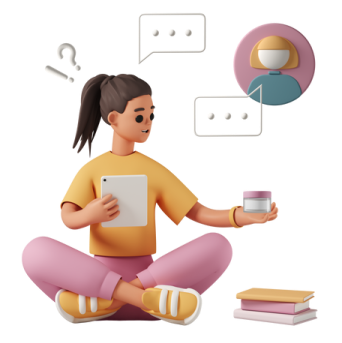 Both Hearth® and approaches like it are, by their very nature, incredibly prone to issues. From API communication on the back-end between disparate systems to breakdown between buyer groups, co-ownership approaches have proven to be messy in practice.
While most users found the system intriguing, there were a good number that were far from convinced of its real efficacy.
"I mean it's a cool concept, I just don't see how well it would work in the 
real world."
"I like it a lot! It seems like a much better way to go than traditional buying, that's for sure."
"You know, I want to love it, but it's just not there yet. You know what I mean? Like, it's really plain, and I don't know why that bothers me so much, but it does."
On the whole, most users were:
Very confused about the process even with onboarding.
Didn't understand what the purpose of the system was.
Didn't assess the solution as being high-value.
Couldn't figure out how to get groups organized.
The biggest failing with Hearth® is the fact that co-ownership is a very new concept in the real estate space. In order to get users thoroughly acclimated, it may be wise to have the consultation with their assigned broker early on in the process, and to have a much more concierge-level approach to assisting buyers.
Additional considerations
In addition, most lending institutions are relatively hesitant when it comes to multi-party mortgages because while they decrease the likelihood of default, they also complicate enforcement of provisions from a legal standpoint.

One way to deal with this effectively may be to set up buyer groups as an S-corporation rather than a non-incorporated joint venture, to facilitate interactions between legal entities.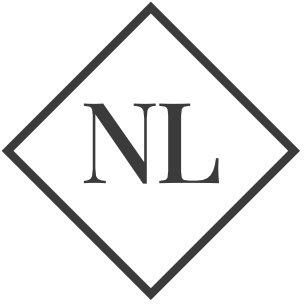 I sincerely appreciate your time and consideration.
If you're ready to take your next great idea from concept to marketplace, I'd love to help. Drop me a line, let me know what you're looking for, and we'll get the ball rolling.